About Karen Collins, MS, RD, CDN: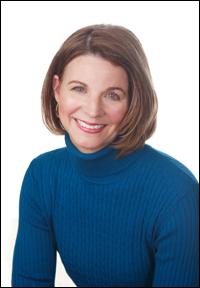 Karen Collins, MS, RD, CDN, holds a BS degree in nutrition from Purdue University and an MS degree in nutrition from Cornell University, where she also was an instructor.
She has been involved with the American Institute for Cancer Research for more than 15 years as a writer, nutrition education consultant and public speaker. Ms. Collins has authored brochures, newsletter articles and cookbooks.
For the past eight years, she has written two weekly newspaper columns syndicated to more than 700 newspapers nationwide and carried weekly on the MSNBC website.
In addition, Ms. Collins conducts a private practice in nutrition counseling, working with individuals and groups to develop realistic strategies for achieving health goals.
Articles by Karen Collins, MS, RD, CDN
Chronic Inflammation: The Elephant in the Room of Our Health
Most Americans know that health risks such as high blood cholesterol and blood sugar are important to monitor, but a growing number of researchers believe that other major factors with far–ranging effects on heart disease and cancer should be getting more attention. One of these big factors is inflammation.
Normal Weight but Obese?
Science has confirmed the role that excess body fat plays in health problems like heart disease, diabetes and cancer. But conventional wisdom has always associated an increased risk for these diseases with overweight and obesity -- until now.
What's Your Relationship with Food?
Regardless of how emotional eating begins, recognizing the signs and developing a new approach to eating are essential skills that are necessary to build a healthier relationship with food and with yourself.
Pizza: Your Choices Make the Difference
Americans love pizza -- but can you guess how many calories are in each slice? Is it 150, 320, or maybe even 530? Depending on the type of pizza and size of the slice, all of these answers are right.
Make Your Muscles Work
While the term "strength training" may elicit images of a Speedo-clad Arnold Schwarzenegger, bodybuilders encompass only a fraction of strength-training enthusiasts. In fact, from marathoners to moms, everyone can benefit from increasing their muscle mass.
All You Can Eat: The Trouble with Buffets
The next time you're overcome by the temptations of an overflowing buffet table, you can attribute at least a part of your overindulgence to natural instinct. But how do you approach a buffet table and not over-indulge?
How Much to Exercise
The emerging message of exercise studies seems to be: the benefits of physical activity vary with how much you do. This article discusses several studies and what the results may mean to anyone interested in getting into shape.
Nutritional Gatekeeper: How Big a Role?
For many years, research found that one person in each family called the Gatekeeper controls the majority of food purchased and eaten by all family members. Now some question whether cultural changes are removing gatekeepers' power.
More Articles »»