Marilyn's Diabetic Book Review
Home / Product Reviews and Buying Guides / Book Reviews
Latest
Marilyn's Diabetic Book Review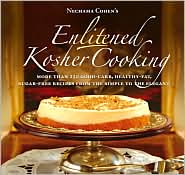 The 250 recipes in the book are perfect for Hanukkah, allowing everyone to enjoy a bountiful holiday dinner.
Marilyn's Diabetic Book Review
Marilyn Helton is a type 2 diabetic, writer and former editor of  Cinnamon Hearts: The Art of Living A Winning Diabetic Lifestyle. As a member of the IACP (International Association of Culinary Professionals) and the American Diabetes Association, (ADA), Marilyn has many contacts with cookbook authors, registered dietitians and diabetes professionals, whose tips and recipes she shares with people living with diabetes. Books reviewed by Marilyn include cookbooks, guides, meal planning books and more, all reviewed from the perspective of woman living with type 2 diabetes.
Save
Save
Popular
Marilyn's Diabetic Book Review
Most Recent Additions

Six new book reviews, plus Marilyn's Top Picks List of favorites for holiday gift-giving. New titles include: 365 Daily Meditations For People With Diabetes; The Complete Diabetes Prevention Plan; Diabetic Dream Desserts; Charting A Course To Wellness; Diabetes, A Guide To Living Well; and The Vegetarian Family Cookbook.

View / Load More from: Marilyn's Diabetic Book Review
Search DGM
Authors
Book Type
Books by Topic
Authors
Book Type
Books by Topic