Fettuccine Shirataki Recipes
Home / Diabetic Recipe Archive / Shirataki Recipes
Fettuccine Shirataki Recipes
Shirataki is made from konjac and fettuccine made from konjac is very low in calories, carbohydrates and fat. It can be used in soups, salads and recipes like Low-Carb Fettuccine Alfredo. These recipes are made using shirataki Fettuccine.
Fettuccine Shirataki Recipes
Latest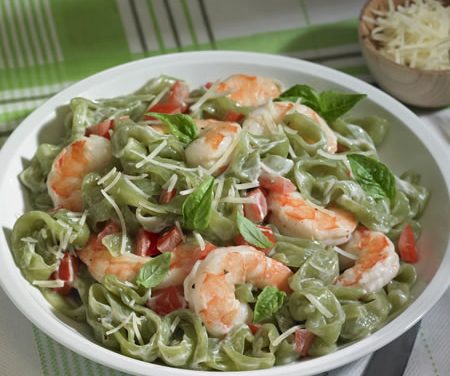 Recipe for Skinny Shrimp Fettuccine Alfredo from our Main Dishes recipe section.
Most Downloaded Recipes in this Collection
All Recipes from this Category