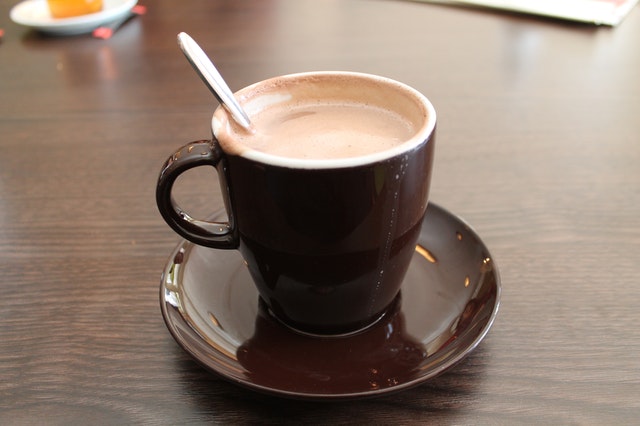 Ingredients
12 packets Equal sweetener*
1/3 cup water
1/4 cup unsweetened cocoa
1/8 teaspoon salt
4 cups 2% milk
1 teaspoon vanilla extract
Lite whipped topping, optional

* You can substitute 1/2-cup Equal Spoonful for the packets

Directions
Combine Equal sweetener, water, cocoa, and salt in a saucepan.
Heat to boiling over medium heat, stirring constantly. Boil and stir for 1 minute.
Stir in the milk. Heat but do not boil.
Remove from heat and stir in the vanilla extract.
Serve immediately in mugs.
Garnish each with whipped topping or whipped cream, if desired.
Nutritional Information Per Serving:
Calories: 152
Fat: 5 grams
Sodium: 189 milligrams
Cholesterol: 20 milligrams
Protein: 9 grams
Carbohydrates: 18 grams

Content Continues Below ⤵ ↷
Diabetic Exchanges
1 Reduced Fat Milk