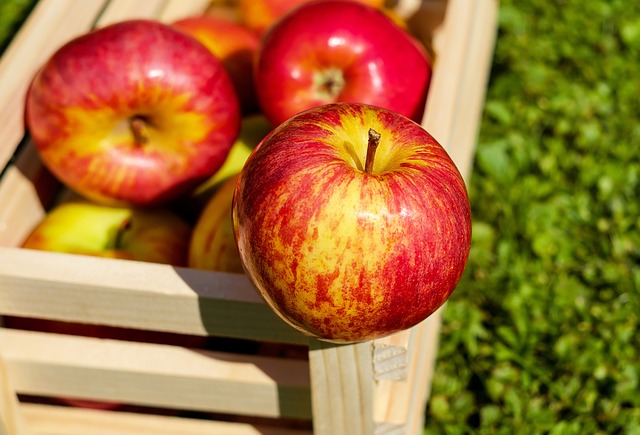 Ingredients
4 tablespoons canola oil, divided
1/4 cup finely chopped red onion
1 apple, peeled, cored and finely diced
1/4 cup chopped green onion
1 clove garlic, finely diced
1 pound ground turkey
2 teaspoons Dijon mustard
1/3 cup peach chutney
1/2 cup dry bread crumbs
Salt and pepper to taste
Directions
In medium-size fry pan, heat 2 tablespoons canola oil. Saute red onion, apple, green onion and garlic for 3 to 5 minutes, over medium-low heat.
Place ground turkey in large mixing bowl. Add apple mixture, mustard, peach chutney, bread crumbs, salt and pepper. Form into burgers.
In large fry pan, heat remaining 2 tablespoons canola oil. Cook burgers over medium heat until juices run clear, approximately 15 minutes. Cooking time will depend on thickness of burgers. Turn once during cooking time. Serve on whole wheat roll with side of baked chips.

Recipe Yield: Yield: 4 servings.
Nutritional Information Per Serving:
Calories: 420
Fat: 26 grams
Sodium: 370 milligrams
Cholesterol: 95 milligrams
Protein: 23 grams
Carbohydrates: 25 grams