Turkey Recipes
Home / Diabetic Recipe Archive / Poultry Recipes
Turkey Recipes
Turkey isn't just for Thanksgiving and submarine sandwiches. Turkey is a good protein choice and can be used in a wide range of recipes, such as turkey chili, burritos, turkey burgers, tacos, gyros, casseroles, turkey noodle soup and much more. These diabetic-friendly turkey recipes include nutritional information to make meal planning easier.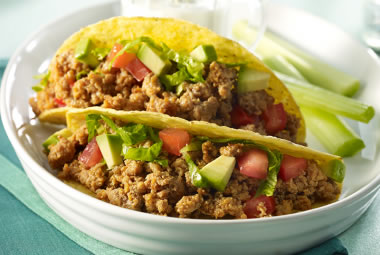 Recipe for Buffalo Turkey Tacos from our Main Dishes recipe section.
Most Downloaded Recipes in this Collection
All Recipes from this Category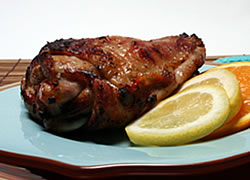 There are many types of commercial mojo sauces available in America, but you can't beat creating your own. Recipe for Mojo Marinated Grilled Turkey from our Main Dishes recipe section.