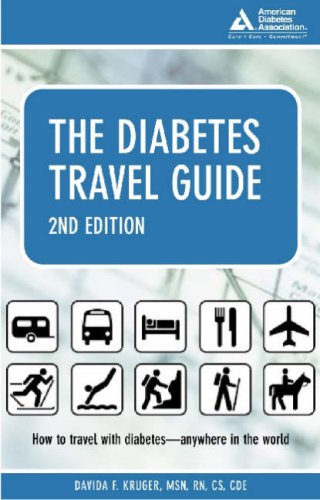 This one-of-a-kind new guide features complete how-to information on preparing and packing necessary supplies for a trip; traveling by land, sea, or sky; eating well; coping with unexpected illness; taking insulin; and more.
An international glossary includes helpful, diabetes-specific phrases in five languages.
Davida F. Kruger, M.S.N., C.D.E., R.N., has Type I diabetes and is vice chair of the Diabetes Research Foundation.
Book Details:
Author:

Davida Kruger


Publisher:

American Diabetes Association


ISBN:

1580402364


View at: Amazon (see sale price)
Format:

Paperback,148 pages