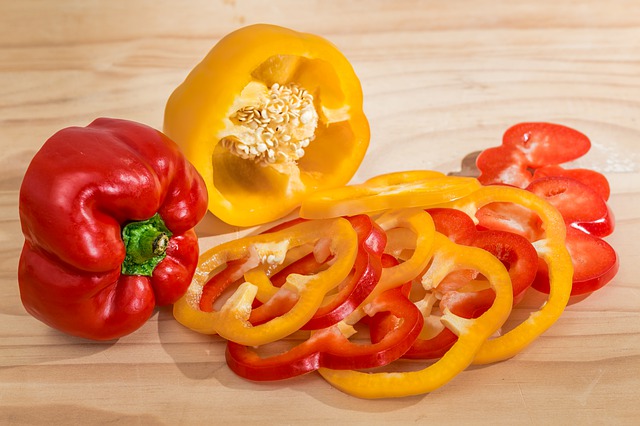 Ingredients
1 medium-sized red bell pepper
1/2 cup creamy garlic dressing
1 medium-sized green bell pepper
1/4 teaspoon black pepper
1 medium-sized yellow bell pepper
2 teaspoons capers, rinsed and drained
Directions
Preheat broiler.
Place bell peppers under broiler and lightly charred, turning to grill all sides.
Remove from broiler to a paper bag. Close bag and set aside.
When peppers cool, peel, core, seed and cut into strips.
Arrange peppers on a platter, alternating colors so that they form a petal, and spoon dressing over them.
Sprinkle with black pepper.
Garnish with capers and serve warm or chilled.

Recipe Yield: Servings: 4
Nutritional Information Per Serving:
Calories: 30
Sodium: 67 milligrams
Protein: 2 grams
Carbohydrates: 6 grams


Source: The Diabetic Newsletter