Passover Salad Recipes
Home / Diabetic Recipe Archive / Holiday and Special Occasions / Passover Recipes
Passover Salad Recipes
Here's a nice collection of diabetic-friendly salad recipes for your Passover dinner, complete with nutritional information to make meal planning for diabetes easy.
Passover Salad Recipes
Latest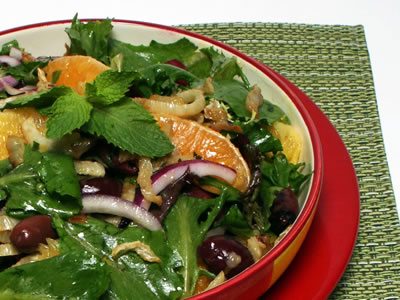 Recipe for Pan Seared Fennel and Orange Salad from our Salads recipe section.
Most Downloaded Recipes in this Collection
All Recipes from this Category

Recipe for Romaine, Red Onion, and Fennel Salad with Tart Lime Dressing from our Salads recipe section.

View / Load More from: Passover Salad Recipes