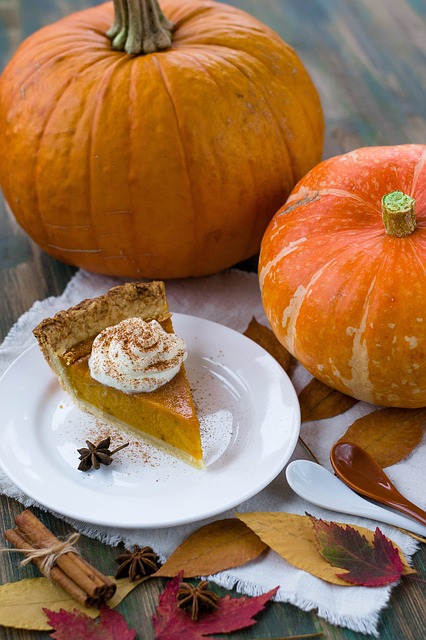 Ingredients

1 (9-inch) pastry shell
1 tsp ground cinnamon
1-1/2 cup pumpkin (canned)
1/2 tsp ground nutmeg
2 eggs; beaten
1/2 tsp ground ginger
1 cup low-fat milk
1/4 tsp Salt
3 tbsp liquid cal-free sweetener
1 pinch ground cloves
2 tbsp brown sugar, packed
Light vanilla ice cream

Directions

Prick pastry shell with a fork. Bake in 450F oven for 8 min.
Stir together pumpkin, egg, milk, sweetener, sugar and seasonings. Pour into partially baked pie shell.
Bake in 350F oven for 50 minutes or until center is almost set. Cool slightly and then refrigerate.
Cut into 8 wedges and serve each with 2 tbsp light vanilla ice cream.

Recipe Yield: Servings: 8
Nutritional Information Per Serving:
Calories: 173
Fat: 9 grams
Protein: 5 grams
Carbohydrates: 20 grams

Content Continues Below ⤵ ↷
Diabetic Exchanges
1/2 Starch/Bread, 1-1/2 Fat, 1 Dairy, 1/2 Fruit