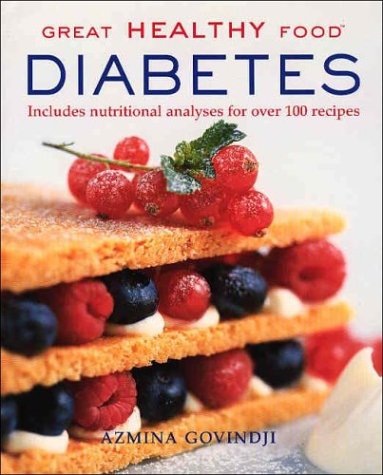 For diabetics, achieving an interesting and healthy diet is a challenge. But with Great Healthy Food Diabetes, it's easy to serve up food that tastes wonderful and adheres to the published medical requirements.
Opening with important advice on how to manage diabetes, Great Healthy Food Diabetes features tempting recipes for each meal of the day. Starting with an all-important breakfast, options for the day include:
Light meals of Goat's Cheese, Tomato and Ciabatta Grill, and Honey Chicken Wings
A delicious array of main dishes such as Mixed Pepper Couscous, and Coriander Chicken with Orange, as well as vegetable accompaniments and vegetarian dishes
Desserts such as Chocolate and Almond Tart, and Apricot and Apple Tarte Tatin
Variety of delicious cakes and cookies to ensure birthdays and other occasions are celebrated with the requisite treats
There are detailed nutritional analyses for each recipe in accordance with published recommendations by the American Diabetes Association as well as nutritional values under the Exchange Lists for Menu Planning.
Book Details:
Author:

Azmina Govindji


Publisher:

Firefly Books


ISBN:

1552976513


View at: Amazon (see sale price)
Format:

Paperback: 142 pages