Meatball Recipes
Home / Diabetic Recipe Archive / Appetizer Recipes
Meatball Recipes
Meatballs are easy to make, easy to store and can be used for a variety of great dishes and occasions. You can serve meatballs as appetizers, put them in soup, on a sub roll, or stuffed in a pita. And, oc course, you can serve them over pasta. Meatballs are also easy to freeze, so you can just pull some out when you need them. They also hold up well in chafing dishes and crock pots, which makes them great for parties. They can be made from turkey, pork, beef, lamb – just about any type of meat. These diabetic-friendly meatball recipes include nutritional information for easy meal planning.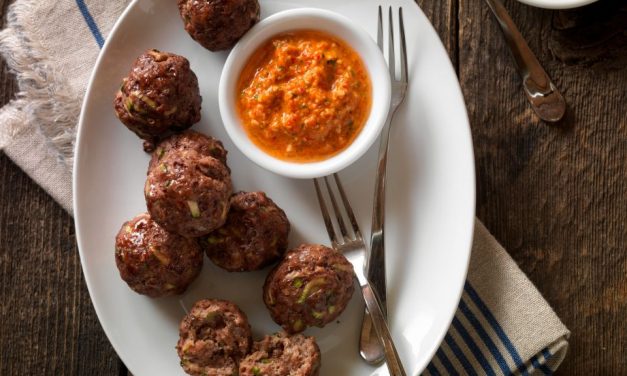 Here's an interesting combination for a meatball. This simple recipe is surprisingly great...
Most Downloaded Recipes in this Collection
All Recipes from this Category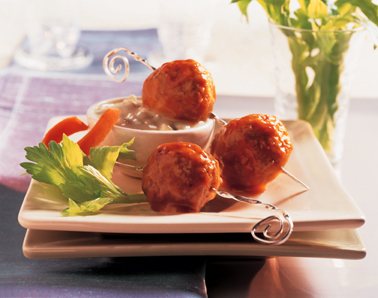 Recipe for Spicy Buffalo-Style Meatballs from our Appetizer recipe section.
Recipe for Swedish Meatballs from our Appetizers recipe section.