Diabetic Jam and Jelly Recipes
Home / Diabetic Recipe Archive / Sauces and Condiments
Diabetic Jam and Jelly Recipes
Don't let that amazing fruit harvest go to waste – and don't make a batch of jam that you can't enjoy! This collection of diabetic-friendly jam and jelly recipes include strawberry jam, blueberry jam, raspberry jam, mixed berry jelly and more. There are low-sugar and sugar-free options when making diabetic jam and jelly, and these recipes use different kinds of sweeteners.
You'll also find nutritional information for each of these recipes to help make your meal planning easier. And if you don't want to can the jam or jelly, you can usually freeze it or keep it in the refrigerator instead.
Have you ever wondered what the difference is between jelly, jam and preserves? They are all made from fruit mixed with sugar and pectin, but the form of the fruit is different. Fruit for jelly comes in the form of fruit juice. Fruit for jam comes in the form of fruit pulp or crushed fruit. Fruit for preserves comes in the form of chunks in a syrup or a jam.
Diabetic Jam and Jelly Recipes
Latest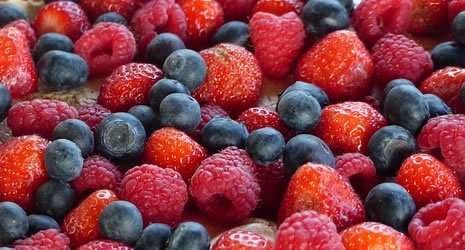 Recipe for Low Carb Triple Berry Jam from our Sugar Free Jam recipe section.
Most Downloaded Recipes in this Collection
All Recipes from this Category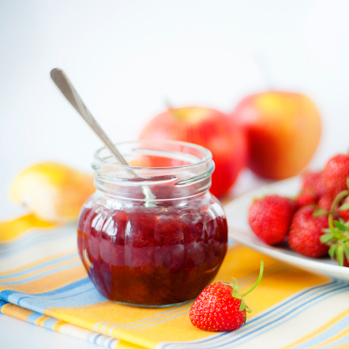 This recipe makes 3 half-pint jars of amazing, homemade sugar free strawberry jam. Recipe for Sugar Free Strawberry Jam from our recipe section.