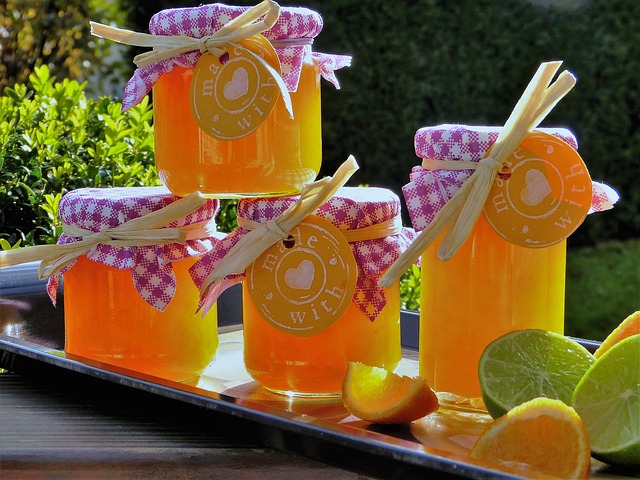 Ingredients

1 cup boiling water
2 tablespoons rosemary leaves, crushed
1 can (6 oz.) frozen orange juice concentrate
1 package (1-3/4 ounces) powdered fruit pectin
1/4 cup lemon juice
1 tablespoon white distilled vinegar
Pinch salt
1 drop red food color, optional
3-1/3 cups Splenda (R)

Directions

Pour boiling water over rosemary in small bowl; let stand until cool. Strain; discard rosemary. Combine rosemary water and orange juice concentrate in 2-cup measure; add water to measure 2 cups.
Combine orange juice mixture and remaining ingredients, except sugar, in large saucepan; heat to boiling. Stir in Splenda(R) and return to boiling, stirring constantly. Boil hard 1 minute, stirring constantly.
Pour jelly into sterilized pint jars and seal; cool. Store in refrigerator 2 to 3 weeks.

Recipe Yield: Makes: 2 pints Serving Size: 1 Tablespoon
Nutritional Information Per Serving:
Calories: 12
Sodium: 1 milligrams
Protein: 0.1 grams
Carbohydrates: 3 grams

Content Continues Below ⤵ ↷
Diabetic Exchanges
Free

Source: 1,001 Recipes For People with Diabetes
Book Title: 1,001 Recipes For People with Diabetes