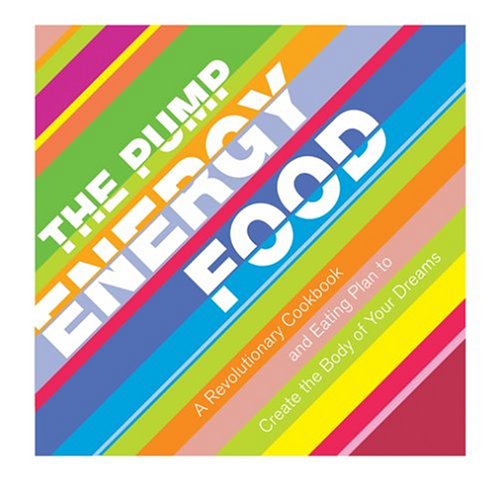 From the Pump Energy Food restaurants come more than 150 delicious recipes to help you lose body fat, gain muscle, and have more energy than you ever thought possible.
Athletes, trainers, dancers, dieters, and celebrities have been eating at New York's popular Pump Energy Food restaurants to lose weight and get lean. Now, with over 150 recipes, as well as two 2-week diet plans (one for losing weight and one for bulking up) and a "physical fitness" diet for eating right all year round, readers will be pumped to create these delicious and healthy recipes in their own kitchens.
The Pump mission is centered around four principles: stay in shape, increase energy, lose weight, and build muscle. The Pump Energy Food reduces empty carbohydrates and bad fat while favoring protein, fresh fruits, vegetables, and healthy grains. The book includes The Pump's most popular dishes, with easy, step-by-step instructions. Recipes are coded as to whether they're suitable for people who want to slim down or build muscle, and they include motivating testimonials.
Recipes include the Supercharged Diesel Plate, The Rock, The Champion, and many more!
Steve and lena Kapelonis are the owners of the world-famous Pump Energy Food chain and the originators of the "physical fitness" diet. They live in New York City. Mary Goodbody is a nationally known freelance food writer and editor who has worked on more than 50 books. She lives in Connecticut.
Content Continues Below ⤵ ↷
Book Details:
Author:

Steve Kapelonis


Author: Elena Kapelonis
Author: Mary Goodbody
Publisher:

Hyperion


ISBN:

1401307442


View at: Amazon (see sale price)
Format:

Paperback: 272 pages