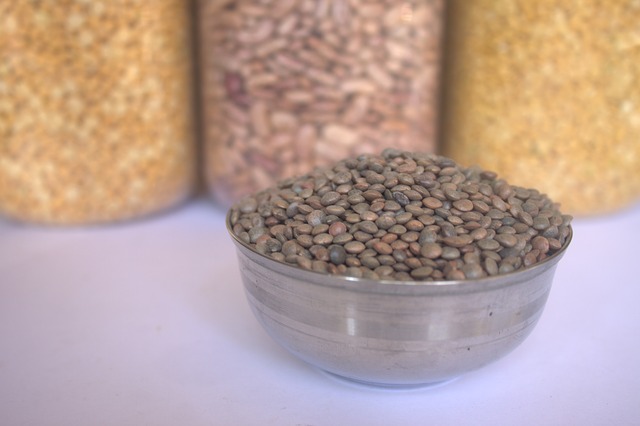 Ingredients
1 cup dried brown lentils, washed and sorted
1 small onion, chopped
1 garlic clove, minced
1 celery stalk, minced
2 teaspoons lemon juice
1 teaspoon cumin
1/2 teaspoon salt, or to taste (optional)
1/8 teaspoon black pepper
Directions
In a large saucepan, combine the lentils and 3 cups water. Cover and bring to a boil. Reduce the heat, and simmer 18 to 20 minutes or until the lentils are tender-crisp. Drain in a colander.
In a medium bowl, combine the lentils, onion, garlic, celery, lemon juice, cumin, salt (if desired), and pepper. Stir to mix well.
Serve warm, either plain or on fat-free crackers or toasted whole-wheat bread. Or cover and refrigerate until chilled. Lentils will keep in the refrigerator for 3 to 4 days.

Recipe Yield: Yield: 12 servings Serving size: 1/4 cup
Nutritional Information Per Serving:
Calories: 54
Fiber: 4 grams
Sodium: 4 milligrams
Protein: 4 grams
Carbohydrates: 10 grams
Sugars: 1 grams

Content Continues Below ⤵ ↷
Diabetic Exchanges
1/2 Starch

Source: The Diabetes Snack Munch Nibble Nosh Book