Kebab Recipes
Home / Diabetic Recipe Archive / Holiday and Special Occasions / Independence Day
Kebab Recipes
Kebabs are a great choice for a Fourth of July party. You can make them ahead of time and keep them in the fridge until your ready to fire up the grill. These kebob recipes include beef, pork, turkey, chicken, shrimp, salmon and vegetarian alternatives. All recipes include nutritional information for easier meal planning for you and your guests.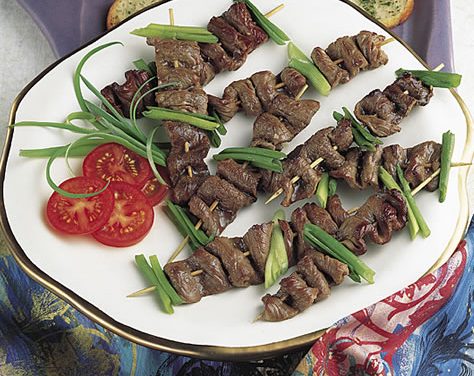 Recipe for Asian Beef Kabobs from our Appetizers recipe section.
Most Downloaded Recipes in this Collection
All Recipes from this Category

Recipe for Grilled Scallop Kebabs from our Main Course recipe section.