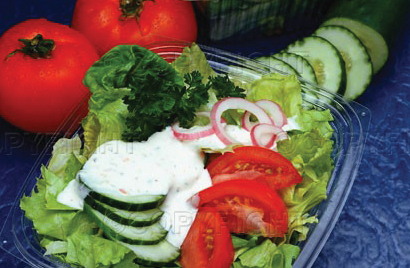 Ingredients

1 cup light OR fat-free mayonnaise
2 tablespoons lemon juice
2 tablespoons chopped fresh parsley
2 tablespoons chopped green onion
2 tablespoons Equal® Spoonful*
1 tablespoon Dijon mustard
1-1/2 teaspoons minced fresh garlic
1/4 teaaspoon salt
3/4 cup buttermilk

* May substitute 3 packets Equal sweetener

Directions

Combine all ingredients, except buttermilk. Stir with a wire whisk until well blended. Whisk in buttermilk until combined.
Cover and refrigerate 1 to 2 hours to allow flavors to blend. Use as a dressing for mixed green salads or as a dip for fresh vegetables.
Notes:
An easy to make dressing that can also be used as a dip, with a sweet/tart flavor. Great with fresh vegetables and salad greens.

Recipe Yield: Yield: 16 servings
Content Continues Below ⤵ ↷
Nutritional Information Per Serving:
Calories: 57
Fat: 5 grams
Sodium: 193 milligrams
Cholesterol: 6 milligrams
Protein: 1 grams
Carbohydrates: 2 grams

Diabetic Exchanges
1 fat

Source: Equal ®