Raspberry Recipes
Home / Diabetic Recipe Archive / Fruit Recipes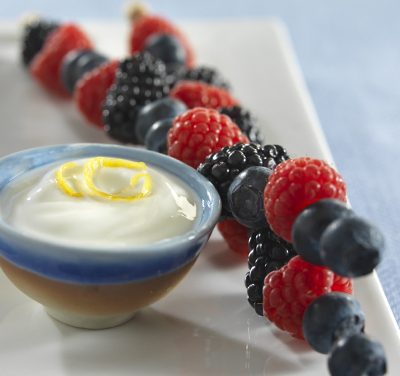 Recipe for Mixed Berry Kebabs with Lemon-Ginger Yogurt Dip from our Desserts recipe section.
Most Downloaded Recipes in this Collection
All Recipes from this Category

Raspberries and Dijon mustard make a unique combination of sweet and savory. Recipe for Grilled Salmon with Raspberry-Dijon Vinaigrette from our Main Dishes recipe section.

View / Load More from: Raspberry Recipes