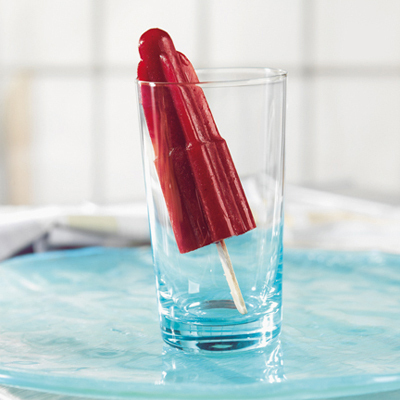 Ingredients

3 (12 ounce) packages frozen unsweetened raspberries, thawed
3/4 cup orange juice
1 tablespoon fresh lemon juice
1 cup Splenda No Calorie Sweetener, Granulated
1 tablespoon grated orange zest

Directions

Process first raspberries, orange juice, lemon juice, and Splenda Granulated Sweetener in a food processor or blender 30 seconds, stopping to scrape sides down. Pour mixture through a wire mesh strainer into a bowl, pressing the back of a spoon against the strainer to squeeze out juice. Discard seeds and pulp. Stir in orange zest.
Pour mixture into an 8-inch square pan; freeze 8 hours or until firm.
Remove from freezer and let stand at room temperature 20 minutes. Spoon mixture into serving dishes. Garnish, if desired.

Popsicle Alternative: You can also pour the mixture from step 1 into a pop mold and freeze until solid. Then remove from the mold and serve as a raspberry popsicle.
Notes:
Serve in a small wine glass for a light, refreshing ending to any meal. Can also be frozen as a raspberry popsicle.

Recipe Yield: Serves: 8Serving Size: 1/2 cup raspberry ice
Content Continues Below ⤵ ↷
Nutritional Information Per Serving:
Calories: 70
Fiber: 4 grams
Protein: 2 grams
Carbohydrates: 15 grams
Sugars: 9 grams


Source: Splenda
Recipe and image appear courtesy of Splenda.