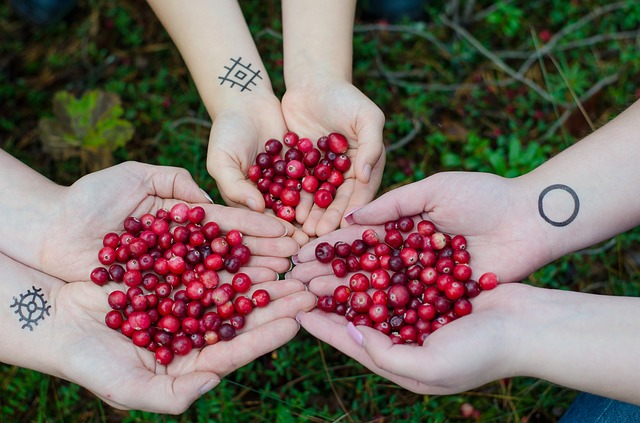 Ingredients

1-3/4 cups all-purpose flour
1/2 cup sugar
2 teaspoon baking powder
1/2 teaspoon salt
1/2 teaspoon ground cinnamon
3/4 cup orange juice
1/3 cup plus 2 tablespoons canola or corn oil
1 large egg
1/2 cup fresh or thawed frozen cranberries, chopped
1/2 cup chopped walnuts
1 teaspoon grated orange zest
1 tablespoons powdered sugar

Directions

Preheat the oven to 375 degrees F. Prepare an 8-inch square baking pan with non-stick pan spray.
Combine the flour, sugar, baking powder, salt, and cinnamon in a medium bowl; mix to blend. Stir in the orange juice, oil, and egg. Fold in the cranberries, walnuts, and orange zest.
Pour the batter into the prepared pan. bake for 25 to 30 minutes, until the top is firm and an inserted toothpick or knife comes out clean. Cool on a wire rack.
Before serving, sift powdered sugar on top of the cake and cut it into nine 2-1/2 inch squares.

Recipe Yield: Yield: 1 Cake (9 Servings)
Nutritional Information Per Serving:
Calories: 299
Fat: 16 grams
Sodium: 218 milligrams
Cholesterol: 24 milligrams
Protein: 4 grams
Carbohydrates: 35 grams

Content Continues Below ⤵ ↷
Diabetic Exchanges
2-1/2 Other Carbohydrate, 2-1/2 Fat

Source: The New Family Cookbook for People with Diabetes
Book Title: The New Family Cookbook for People with Diabetes