Fourth of July Burger Recipes
Home / Diabetic Recipe Archive / Holiday and Special Occasions / Independence Day
Fourth of July Burger Recipes
Thinking about serving burgers for your Fourth of July barbecue? Don't just throw some plain-Jane hamburgers on the grill, add some excitement to the table by making something different. These diabetic-friendly burger recipes include beef, pork, turkey, chicken and vegetarian alternatives like beans. All of these burger recipes include nutritional information for easier meal planning for diabetes.
Fourth of July Burger Recipes
Latest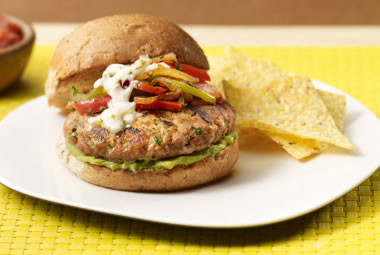 Recipe for Fajita Turkey Burger from our Sandwiches recipe section.
Most Downloaded Recipes in this Collection
All Recipes from this Category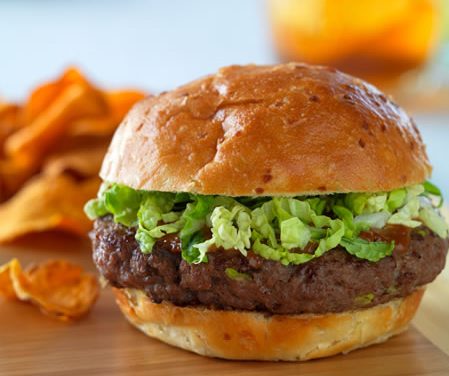 A unique hamburger topped with the flavors of Thailand, including peanut butter, lime juice and hoisin sauce. Recipe for Bold Thai Burger from our Sandwiches recipe section.