Football Gameday Chili Recipes
Home / Diabetic Recipe Archive / Seasonal Recipes / Football Gameday Food
Latest
Football Gameday Chili Recipes
Football Gameday Chili Recipes
Football and chili go together like… football and chili! Whether you're cooking for a tailgate party, or staying home with family and friends to watch the game, these chili recipes are sure to satisfy. So grab a pot or slow-cooker (Crock Pot) and get ready for some serious game day eats.
Most Recent Additions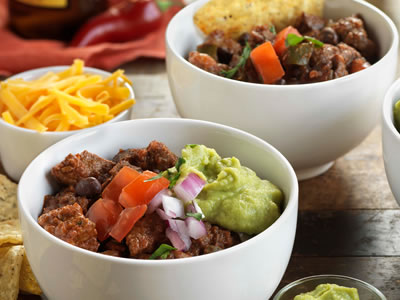 Recipe for Steak, Roasted Tomato and Bean Chili from our Main Dishes recipe section.