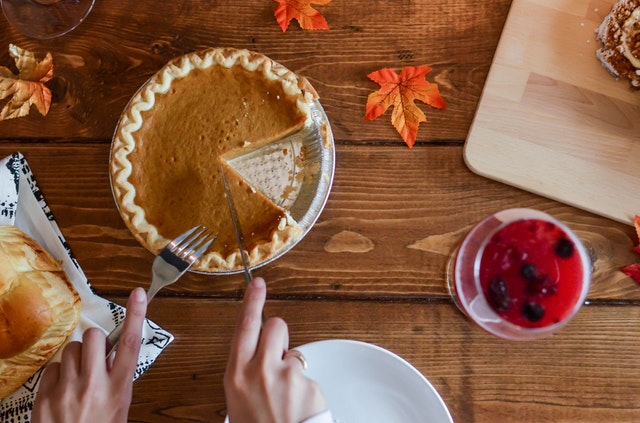 Ingredients

3 tablespoons margarine
1/4 cup sugar
1/4 teaspoon salt
1 large egg yolk
3 tablespoons fresh lemon juice
1 teaspoon grated lemon zest
1/2 teaspoon ground cinnamon
3 large sweet potatoes (1-1/2 pounds total), cooked, peeled, and mashed
1 cup fat-free evaporated milk
3 large egg whites
1 prepared 9-inch pie shell, unbaked

Directions

Preheat the oven to 350 degrees F. Beat together the margarine, sugar, and salt in a large bowl. Add the egg yolk, lemon juice, lemon zest, and cinnamon; mix well. Stir in the sweet potatoes and milk; mix again.
Beat the egg whites to stiff peaks and fold them into the sweet potato mixture; pour into the pie shell.
Bake for about 40 to 50 minutes, or until a knife inserted in the center comes out clean. Cool and cut the pie in 8 equal slices.

Recipe Yield: Yield: 1 pie (8 servings)
Nutritional Information Per Serving:
Calories: 291
Fat: 13 grams
Fiber: 3 grams
Sodium: 313 milligrams
Cholesterol: 28 milligrams
Protein: 7 grams
Carbohydrates: 38 grams
Sugars: 17 grams

Content Continues Below ⤵ ↷
Diabetic Exchanges
2-1/2 Other Carbohydrate, 2 Fat

Source: The New Family Cookbook for People with Diabetes
Book Title: The New Family Cookbook for People with Diabetes