Rice Recipes
Home / Diabetic Recipe Archive / Grain Recipes
Rice Recipes
You can get more fiber into your diet by eating more whole-grain foods, which can be found in whole grain rice. This section includes rice recipes that can fit into your meal plan. You'll find rice casseroles, soups with rice, side dishes and desserts. All recipes include nutritional information, such as calories and carbohydrate, to make your meal planning easier.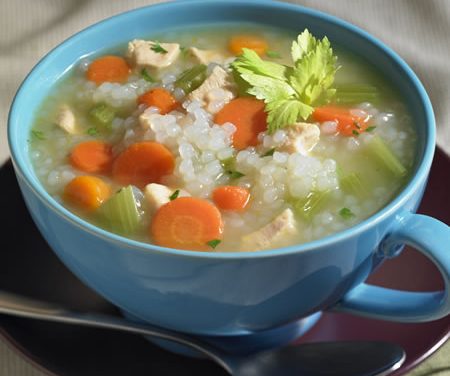 Also perfect made with leftover turkey! Recipe for Chicken and Skinny Rice Soup from our Soups recipe section.
Most Downloaded Recipes in this Collection
All Recipes from this Category

Serving Size is about 3/4 cup lamb plus 1/2 cup rice. Recipe for Curried Lamb on Rice from our Main Course recipe section.

View / Load More from: Rice Recipes