Grain Recipes
Home / Diabetic Recipe Archive
Grain Recipes
Huge collection of diabetic grain recipes, including quinoa, rice and more. Healthy grain recipes for a diabetic diet.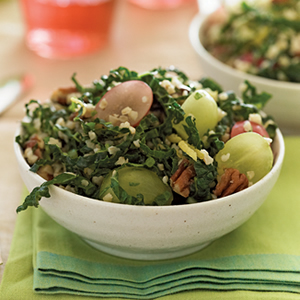 Recipe for Bulgur, Grape and Kale Salad from our Main Dishes recipe section.
Most Downloaded Recipes in this Collection
All Recipes from this Category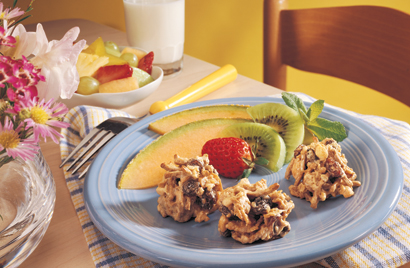 This hearty cookie is filled with lots of fiber and good flavor. Chunky peanut butter, oats, raisins and cornflakes provide fiber; a touch of honey, Equal and ground cinnamon add great flavor. Recipe for Peanut Butter Granola Bites from our Dessert recipe section.