Apricot Recipes
Home / Diabetic Recipe Archive / Fruit Recipes
Apricot Recipes
Apricots are a great source of vitamin A and vitamin C and dried apricots are a good source of dietary fiber. Try to include apricots in your meal plan, figuring that each aricot has about 4 grams of carbohydrate each. These diabetic-friendly recipes offer other ways of getting apricots into your diet.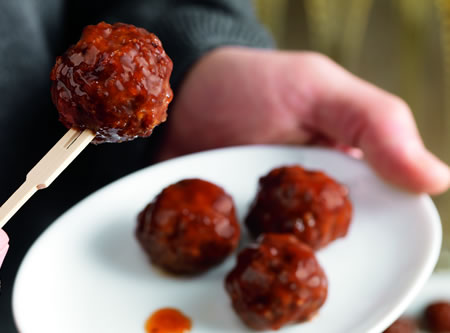 Recipe for Mini Meatball Appetizers with Apricot Dip from our recipe section.
Most Downloaded Recipes in this Collection
All Recipes from this Category

Easy-to-make bar cookies will soon become a favorite. Oats add crunch and apricot spreadable fruit gives this cookie a rich fruit flavor. Recipe for Apricot Oatmeal Bars from our Snacks recipe section.

View / Load More from: Apricot Recipes