Super Bowl Snacks
Home / Diabetic Recipe Archive / Holiday and Special Occasions / Superbowl Recipes
Super Bowl Snacks
Try some of these diabetic-friendly snacks for your Super Bowl party this year. Recipes include nutritional information for easy gameday meal planning for everyone – including those living with diabetes.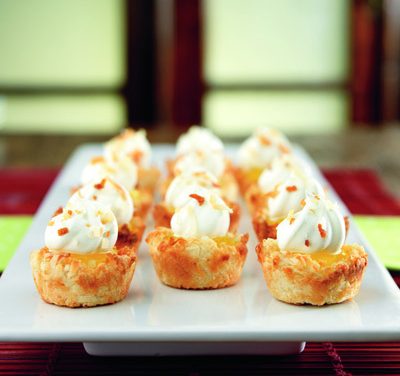 Recipe for Tangy Coconut Tartlets from our Desserts recipe section.
Most Downloaded Recipes in this Collection
All Recipes from this Category

For a festive touch, color the coconut with food coloring before you mix"with cream cheese. Place in small paper cups in a gift box of sugarless candies"for someone you love. Recipe for Coconut Drops from our Desserts recipe section.

View / Load More from: Super Bowl Snacks