Broccoli Recipes
Home / Diabetic Recipe Archive / Vegetable Recipes
Broccoli Recipes
Did you know that broccoli is member of the cabbage family? One cup of chopped broccoli provides about 30 calories, 6 grams of carbs, 2.4 grams of fiber,1.5 grams of sugar, 30 mg of sodium and a trace amount of fat. Broccoli is also a great source of Vitamin C, providing 135% of recommended daily value. This section features recipes that include broccoli as an ingredient and includes nutritional information to make diabetic meal planning easy.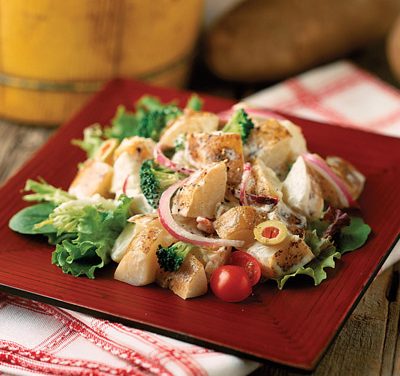 Recipe for Potato, Broccoli and Fennel Salad from our Salads recipe section.
Most Downloaded Recipes in this Collection
All Recipes from this Category

Recipe for Chicken and Broccoli Stir-Fry from our Main Dishes recipe section.

View / Load More from: Broccoli Recipes