Ginger Recipes
Home / Diabetic Recipe Archive / Vegetable Recipes
Ginger Recipes
Ginger is an ingredient with a lot of personality! Whether it's just being served alongside sushi or having the starring role in ginger ale and gingerbread cookies, it has a uniqueness all it's own. This area features recipes that include ginger in many of it's commonly found forms – such as ginger root, ginger powder and pickled ginger. Notably used to treat nausea and upset stomach, studies also suggest that ginger may improve long-term blood sugar control for those with type 2 diabetes. All recipes include nutritional information to make meal planning for diabetes easier.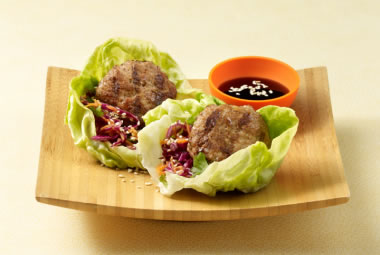 Recipe for Ginger & Lemongrass Turkey Sliders from our Sandwiches recipe section.
Most Downloaded Recipes in this Collection
All Recipes from this Category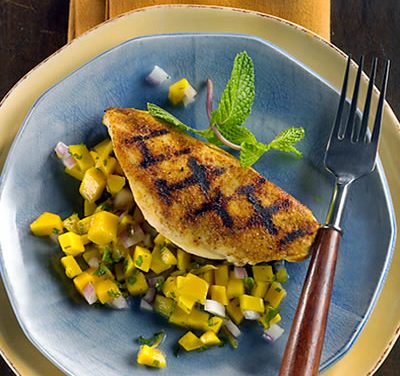 This dish offers a medley for flavours. Using salsa in place of more salt lowers the sodium content and boosts taste! Recipe for Grill Pan Chicken With Fiery Mango-Ginger Salsa from our Main Dishes recipe section.

View / Load More from: Ginger Recipes