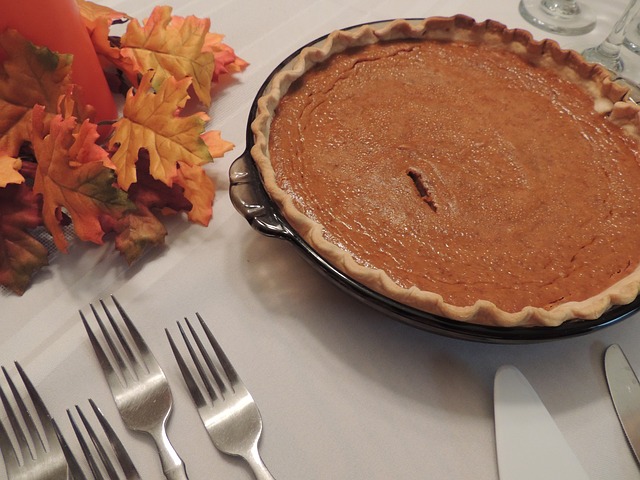 Ingredients

Pastry for one-crust pie
1-3/4 cups canned pumpkin (or fresh mashed)
1/2 tsp salt
1-1/2 cups evaporated skim milk
3 eggs
2/3 cup fruit sweetener **
2 tsp ginger
2 tsp cinnamon
1/2 tsp nutmeg
1/4 tsp cloves

** To make this fruit sweetener, mix together 1/3 cup frozen apple juice concentrate (thawed) and 1/3 cup granulated fructose.

Directions

Heat oven to 350F. Prepare pastry and line 9-inch pan with crust.
Flute edge of crust. Combine all ingredients in order and beat two minutes on low with electric mixer. Pour mixture into crust and bake for 30-40 minutes or until pie seems set. Cool slightly before serving.

Recipe Yield: Servings: 8
Content Continues Below ⤵ ↷
Nutritional Information Per Serving:
Calories: 230
Fat: 8 grams
Sodium: 267 milligrams
Cholesterol: 104 milligrams
Protein: 8 grams
Carbohydrates: 31 grams

Diabetic Exchanges
1 Fruit; 1 Bread; 1-1/2 Fat

Source: Sweet Inspirations - A Sugar Free Dessert Cookbook
Book Title: Sweet Inspirations - A Sugar Free Dessert Cookbook