Lemon Recipes
Home / Diabetic Recipe Archive / Fruit Recipes
Lemon Recipes
This collection of lemon recipes includes main dishes, drinks, side dishes, sugarfree desserts and more. All recipes include nutritional information, such as carboydrates, to make diabetic meal planning easier.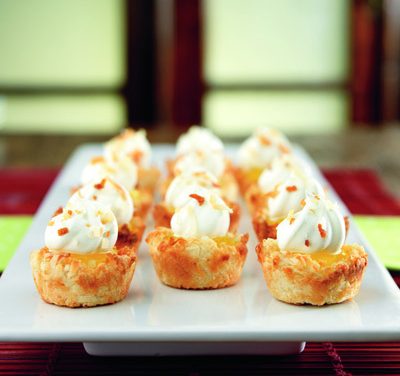 Recipe for Tangy Coconut Tartlets from our Desserts recipe section.
Most Downloaded Recipes in this Collection
All Recipes from this Category

If you are entertaining this summer and need a simple yet elegant pasta dish to serve your guests, this is the one. This dish takes as long to prepare as you cook your pasta. Simply wonderful. Preparation Time: 15 minutes."Cook Time: 10 minutes. Recipe for Lemon-Herb Penne from our recipe section.