Halibut
Home / Diabetic Recipe Archive / Seafood Recipes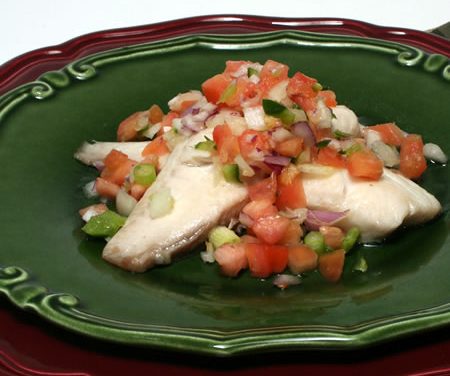 Recipe for Roasted Fish with Christmas Salsa from our Main Dishes recipe section.
Most Downloaded Recipes in this Collection
All Recipes from this Category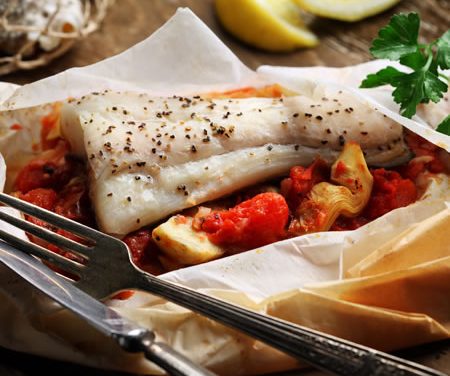 En papillote is French for "in parchment," which is used to steam fish in the oven. Not only does it quickly cook the fish and infuse it with other ingredient flavors, the parchment offers a unique presentation that's sure to impress your guests. They'll never know it only took you 20 minutes to prepare! Recipe for Halibut en Papillote with Roasted Tomato-Artichoke Ragout from our Main Dishes recipe section.

View / Load More from: Halibut