Cinco de Mayo Main Dish Recipes
Home / Diabetic Recipe Archive / Holiday and Special Occasions / Cinco de Mayo Recipes
Cinco de Mayo Main Dish Recipes
Here's a great collection of diabetic-friendly recipes for Cinco de Mayo that include nutritional information for easier meal planning for your Cinco de Mayo celebration.
Cinco de Mayo Main Dish Recipes
Latest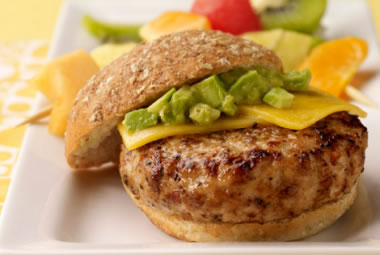 Recipe for Avocado Turkey Burger from our Sandwiches recipe section.
Most Downloaded Recipes in this Collection
All Recipes from this Category

Plan for leftover pork roast to make this tasty dish. Makes a great dish for family nights or when watching the big game. Recipe for Black Bean and Pork Tostadas from our Main Course recipe section.

View / Load More from: Cinco de Mayo Main Dish Recipes