Muffin Recipes
Home / Diabetic Recipe Archive / Bread Recipes
Muffin Recipes
Basically a quick bread, muffins are one of the most popular baked items you'll find after traditionial breads and cookies. They can look, and taste, like a cupcake – but they can also be packed with healthful, nutritious ingredients. They're also an easy-to-pack, single serving item that just about anyone can make at home. These muffin recipes include nutritional information and diabetic exchanges to make meal planning easier.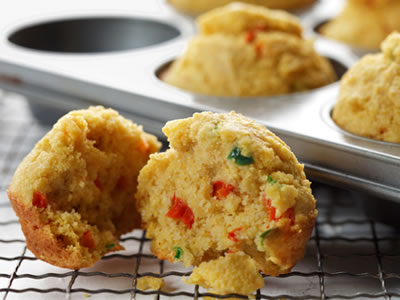 Recipe for Jalapeno Corn Muffins from our Muffins recipe section.
Most Downloaded Recipes in this Collection
All Recipes from this Category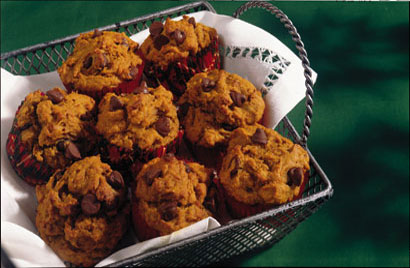 Pumpkin and chocolate are combined in these easy-to-make muffins. Recipe for Chocolate Chip Pumpkin Muffins from our Breads recipe section.

View / Load More from: Muffin Recipes