Almond Recipes
Home / Diabetic Recipe Archive / Nut Recipes
Almond Recipes
One ounce of almonds contains about 163 calories, 6 grams of carbohydrate, and 3.5 grams of dietary fiber. Almonds are a healthy snack and are used in a wide range of dishes, including appetizers, side dishes, main dishes and desserts. There is evidence that almonds can help prevent heart disease and recent research suggests it can help people with diabetes by reducing the rise in blood sugar levels and insulin levels after meals.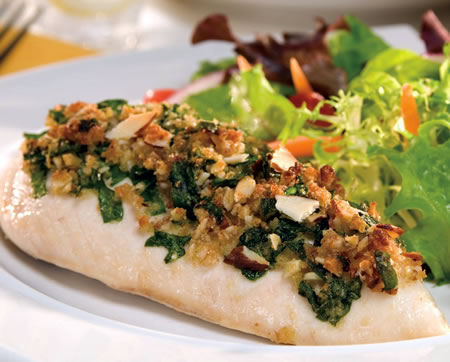 Recipe for Parmesan Chicken Topped with Spinach and Almonds from our Main Dishes recipe section.
Most Downloaded Recipes in this Collection
All Recipes from this Category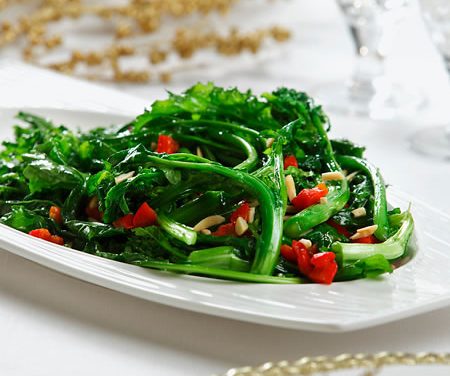 Combining red and green vegetables is both festive and healthful. Sometimes rapini can taste a little bitter. If your rapini is on the bitter side, drizzle a tablespoon or so of balsamic vinegar on top of it. Recipe for Broccoli Rabe Saute from our Side Dish recipe section.

View / Load More from: Almond Recipes