Cinco de Mayo Appetizer Recipes
Home / Diabetic Recipe Archive / Holiday and Special Occasions / Cinco de Mayo Recipes
Cinco de Mayo Appetizer Recipes
Here are some nice appetizers to serve to your friends and family as you celebrate Cinco de Mayo. These recipes include nutritional information, like carbohydrates, to make diabetes meal planning easy.
Cinco de Mayo Appetizer Recipes
Latest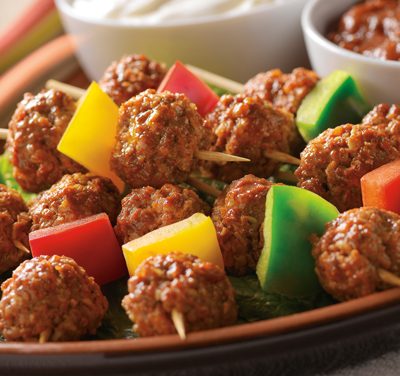 Recipe for Mexican Meatball Kabobs from our Appetizers recipe section.
Most Downloaded Recipes in this Collection
All Recipes from this Category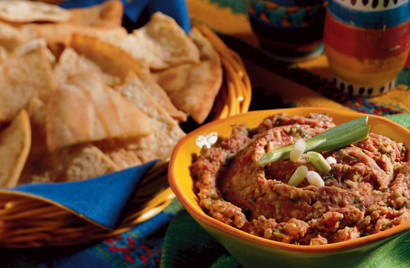 Cross between guacamole and pureed beans, with a spicy flavor provided by chilies, garlic and onion. Recipe for Mexican Bean Dip from our Appetizer recipe section.

View / Load More from: Cinco de Mayo Appetizer Recipes