Veré has "broken the mold" by creating a line of high-quality, all-natural, low-sugar chocolates with universal appeal. Their Diabetic Friendly chocolate confections are minimally sweetened with a proprietary blend of natural sugars that do not significantly spike your blood sugar.
They avoid the use of artificial/chemical sweeteners, as well as the sugar alcohols being used in many of today's "sugar-free" products, all of which may cause a multitude of health problems. vere Diabetic Friendly Chocolates may be enjoyed by individuals whose dietary restrictions have previously prevented them from enjoying delicious dark chocolate.
In addition to being diabetic friendly, all of their chocolates are gluten-free and many are vegan as well. They have created chocolates that can be enjoyed by diabetics, vegans, people with gluten/wheat allergies, and anyone else with a passion for dark chocolate and health!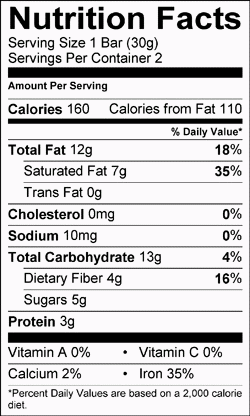 Pure Dark Diabetic Friendly Chocolate Bars
Made with single-origin Arriba cacao beans and minimally sweetened with natural sweeteners, this 75% cacao content dark chocolate bar was designed for the cacao purist in you. Each box contains two 30g chocolate bars.
veré Diabetic Friendly Chocolate Bars are 75% cacao content and 100% natural. Unlike other "diabetic" chocolates which contain artificial sugars and/or sugar alcohols (which disrupt your digestive system), our bars are naturally sweetened with just a pinch of crystalline fructose (a natural sugar found in fruits and vegetables), so as not to spike your blood sugar. Finally, a collection of beautifully packaged, all-natural chocolate bars that can be enjoyed by our diabetic friends...and everyone else!
More Information: You can find out more about vere chocolate, find retail locations, and order online by visiting the veré Chocolate website.